New Years Eve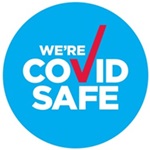 There's nothing quite like New Years Eve in Sydney, Australia. Sydney is one of those great "world cities" that has become famous all over the globe for its amazing New Years Eve parties and after parties. Aussies love to party, and our party cruise service wanted to make sure that we had something special for all the locals and visitors who might want to enjoy the New Year in style. That's how we came up with our New Year Eve Party cruises on Sydney harbour the most requested and talked about cruises in the whole New South Wales region.
Tickets Were – $695.00 Now – $550.00 
New Year Eve
New Years Eve 2020 Cruise Packages Includes:
MV Miranda
7 Hour cruise on Sydney Harbour
Great Party Boat – Two Levels
360 Degree View From Top Deck
Roast Chicken, Ham and Fresh Prawns
Salads and Bread Rolls
Plenty of delicious Finger Food 
Cash Bar For – Spirits From $8.00
Beer, Wines and Soft Drinks Included
Our Boat Is Fully Licensed
12pm Fireworks
Decorated For NYE
A Great Way To Spend NYE 
Enjoy Great Music On Board
Capacity: 100 Passengers
Please Note: Due to road closures we recommend arriving at Darling Harbour 4.45pm
31st Of December – 6.00pm – 1.00am
Departs @ 6.00pm: King Street Wharf 6 – Darling Harbour- (View Maps)
Returns @ 1.00am: King Street Wharf 6 – (View Maps)
Please Note: There is no children's prices on NYE*
When you embark on one of our incredible New Year Eve Party cruises on Sydney harbour, you'll feel as if you're right in the middle of the action with all the others celebrating the New Year but you'll have privacy and enjoyment on our party boats. Avoid the crowds and the crush and still get the opportunity to see the terrific fireworks display that's bound to burst over Sydney harbour. We give you the chance to see one of Australia's greatest cities all lit up for one of the biggest occasions the year, all without the stress of doing it on land! Join the global celebration with our New Year Eve Party cruises on Sydney harbour and you'll have plenty to smile about both before and after the big moment. Our crew and staff are the most excellent and experienced team on Sydney harbour. We'll also provide a menu of Sydney area favourites appropriate for a fun, festive occasion. But hey what good is bringing in the New Year without a little drink? Our cruises also come standard with a full drinks menu for your guests to enjoy (no under-agers allowed, of course!) We've got you covered when it comes to the New Year! Whether you plan to check out the Sydney night life after your cruise or want to head straight back to the homestead or hotel, we'll send you off with a smile as part of our Sydney Harbour tradition. Just be sure that you book your New Year Eve Party cruises on Sydney harbour soon! We get so many calls that we can't guarantee we'll have a space if you wait. Want to find out more or make a reservation? You are always welcome to get in touch with us here: (02) 8004 7525. We look forward to hearing from you soon!
Some Of Our Customers